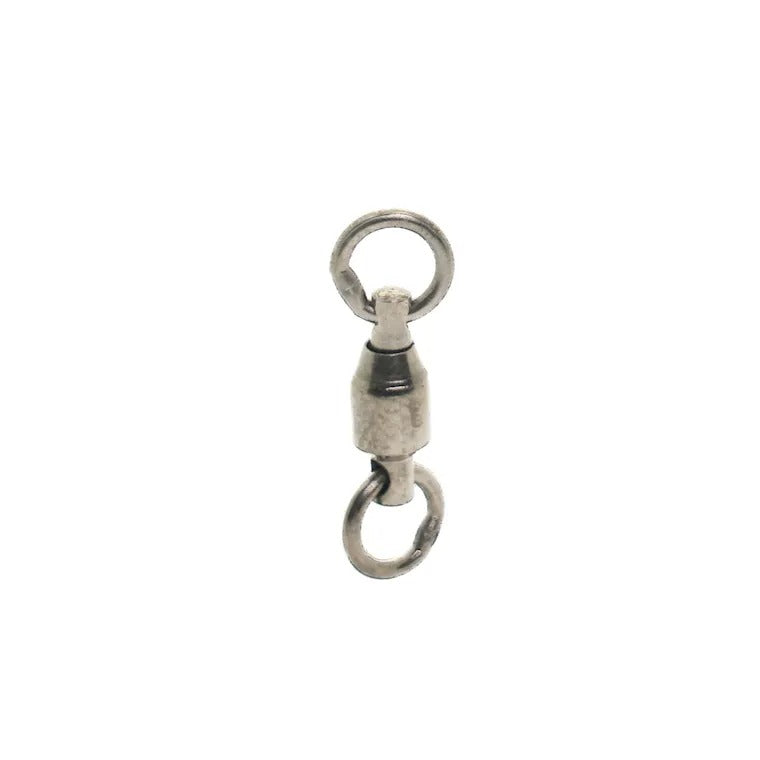 Mustad Ball Bearing Swivel W/Welded Snap Lock BN-2 - 4pcs/Pkt
SH-002199
Price Excluding GST
---
In stock, ready to ship

Inventory on the way
Designed to eliminate line twist and make a dependable and strong link between the main line and a leader. The Mustad Ball Bearing Swivel features a polished ball bearing for the best possible operation without compromising strength and function. The two welded rings are solid and strong giving you the confidence to be around big fish. When choosing a swivel always go small. Pick a swivel, which will match the breaking strength of your line. This will give the best performance under considerable pressure. When tying your fishing line to the swivel eye make sure to center the knot, as this will ensure the best rotation.
Mustad Ball Bearing Swivel W/Welded Snap Lock Bn-2-4pcs/Pkt
Product Type: BALL BEARING SWIVEL
Item no. 122370
Returns & Refunds policy: We hope you will be happy with your purchase. However, in the unlikely event if you are unsatisfied with the purchase or received incorrect, damaged item, you can request for a return, replacement or an exchange.

Exchanges can only be made for goods of equal value, or as part payment for higher valued goods. In case of higher value, you will be invoiced for the balance amount. No partial refund will be given and therefore exchanges for a lower priced item(s) are not permitted.

How to return: In case of defective items, you may return within 48 hours of delivery in their original packaging. We shall not accept any good(s) used or not in the condition in which it was delivered.

Deliveries: We provide delivery service to all addresses within Male' and Hulhumale' City.
 
All orders over MVR 300 qualify for free delivery, while orders under MVR 300 are subject to a MVR 50 delivery fee.

In addition, we do delivery of goods up to Jetty/boat.
Note that we do not engage in loading goods to boat.

Deliveries are carried out within 48 hours of purchase.