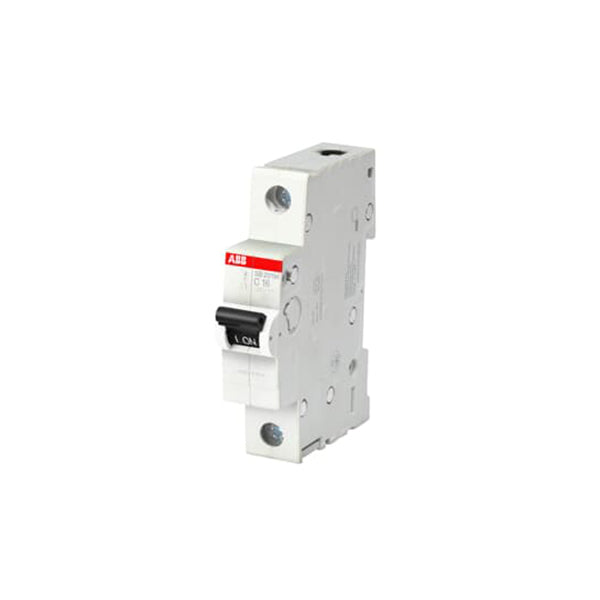 Miniature Circuit Breaker SB201M-C32
SH-003972
Price Excluding GST
---
In stock, ready to ship

Inventory on the way
System pro M compact SB200M Miniature Circuit Breakers are current limiting. They have two different tripping mechanisms, the delayed thermal tripping mechanism for overload protection and the electromechanic tripping mechanism for short circuit protection. They are available in different characteristics (B,C,D), configurations (1P,1P+N,2P,3P,3P+N,4P), breaking capacities (up to 10 kA at 240/415 V AC) and rated currents (up to 63A). All MCBs of the product range SB200M comply with IS/IEC 60898-1, allowing the use for residential, commercial and industrial applications.
Abb-In Mcb Sb201m-C32
Product Type: MCB
Item no. 1SYS271012R0064
Returns & Refunds policy: We hope you will be happy with your purchase. However, in the unlikely event if you are unsatisfied with the purchase or received incorrect, damaged item, you can request for a return, replacement or an exchange.

Exchanges can only be made for goods of equal value, or as part payment for higher valued goods. In case of higher value, you will be invoiced for the balance amount. No partial refund will be given and therefore exchanges for a lower priced item(s) are not permitted.

How to return: In case of defective items, you may return within 48 hours of delivery in their original packaging. We shall not accept any good(s) used or not in the condition in which it was delivered.

Deliveries: We provide delivery service to all addresses within Male' and Hulhumale' City.
 
All orders over MVR 300 qualify for free delivery, while orders under MVR 300 are subject to a MVR 50 delivery fee.

In addition, we do delivery of goods up to Jetty/boat.
Note that we do not engage in loading goods to boat.

Deliveries are carried out within 48 hours of purchase.